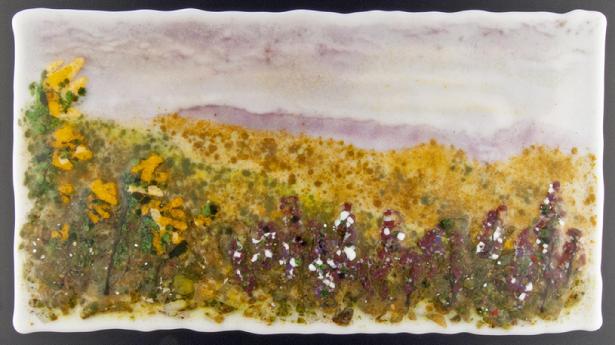 Balsum Hills
The hills sloping to the mighty Columbia River are covered with Arrowroot Balsum and Lupine
Fall Colors 17" w x 16" h
Filling the palette with fall colors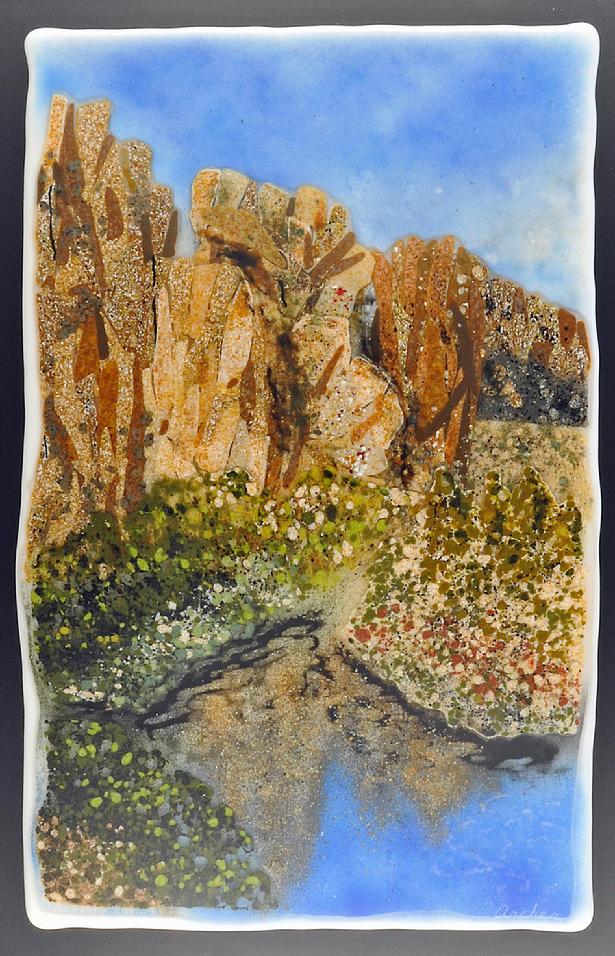 Smith Rock from the Crooked River 16w x 24 h
The spectacular Smith Rocks from the Crooked River. Smith Rocks jut from the high desert of central Oregon while the Crooked river runs below.
High Valley Ranch 24w x 17h
High Valley Ranch evokes the gradeur that is Eastern Oregon with the cry of the Bald Eagles echoing thru the canyons
"Dun Mov'n", Old Idaho Cabin 22w x 13.5h
Came accross this old charactor while traveling thru Idaho. No one was home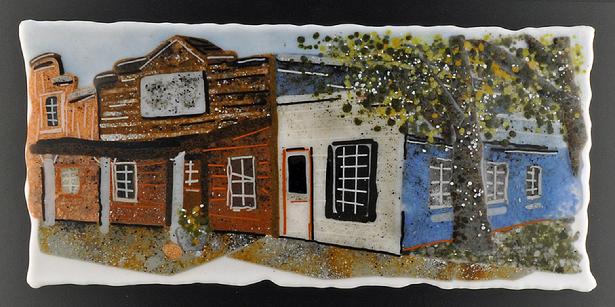 Shaniko, Oregon 24w x 12h
Shaniko, Oregon. Not quite a ghost town but pretty close. Sure has a lot of charactor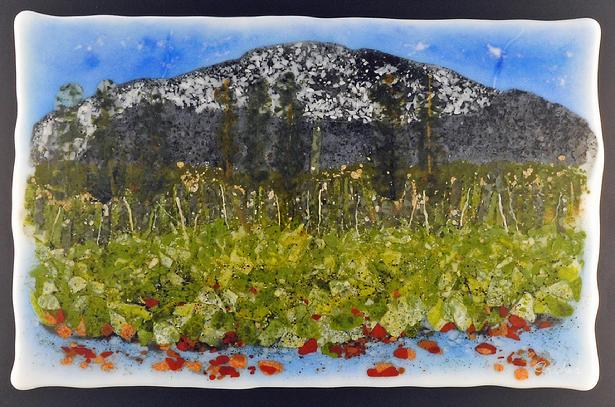 Mt Bachelor from Hosmer Lake 23.5 w x 15.5 h
Spectacular Mt Bachelor from Hosmer Lake in the Cascade Lakes area. From a photo taken while kayaking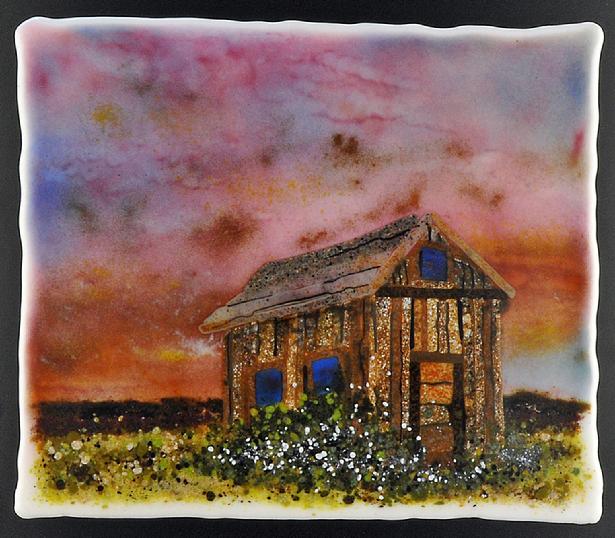 High Desert Sunrise 15w x 18h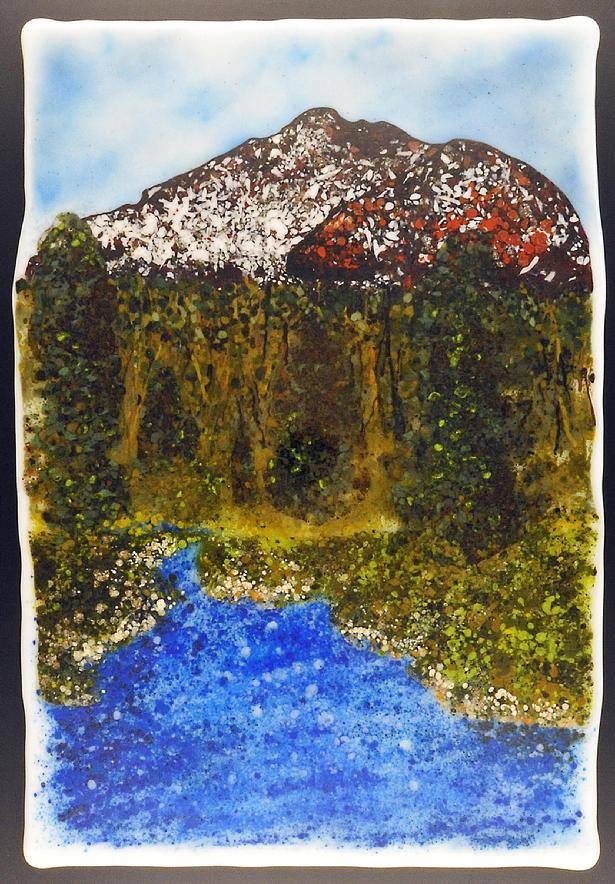 Broken Top 17w x 24h
Broken Top 17"w x 24" tall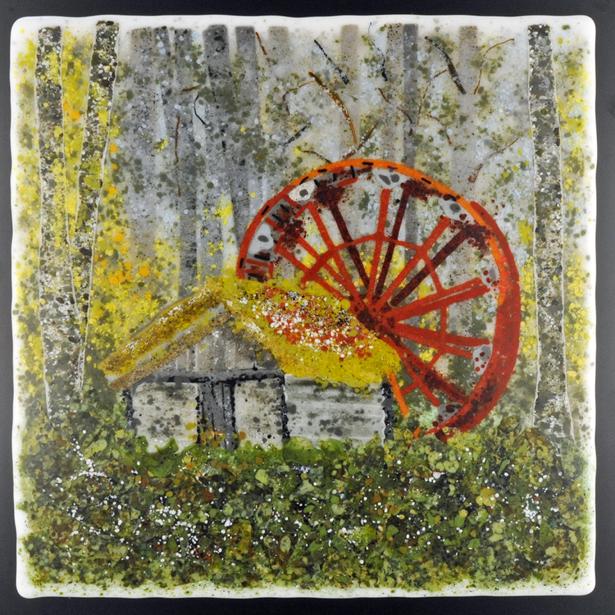 Niagara (Oregon) Waterwheel, before the fire , 24w x 24h
Niagara, Oregon, once the site of a bustling little town (1880?). While the waterwheel isn't that old, it has been there a long time. Tragedy struck in September of 2020 as a catrostophic wildfire swept thru Santiam Canyon destroying nearly everything in its path. The red wheel remains but everything around it was destroyed in the fires. Tragically 4 people lost their lives.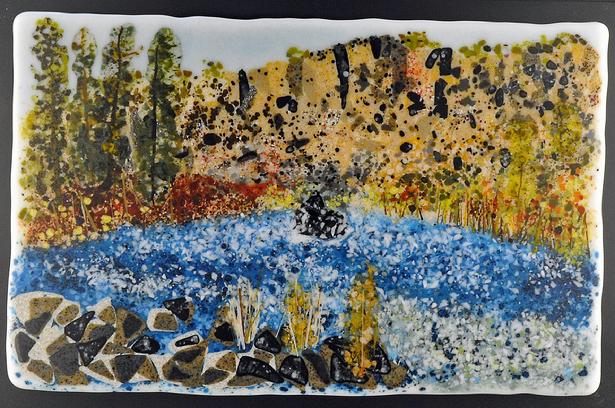 Deschutes River above Steelhead Falls 23.5 w x 16h
The beautiful Deschutes River in Central Oregon flows north to the Columbia River. This view is just upriver from Steelhead Falls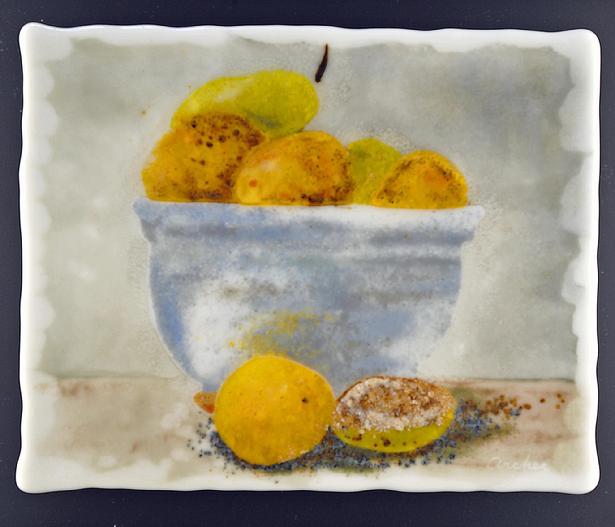 Still Life, Fruit Bowl, 16w x 13h
A fused glass "painting" from a watercolor painting I did in Winnie Givot's
Still Life, Orchid 16w x 13h
Another little fused glass "painting". I like creating these to look like watercolor paintings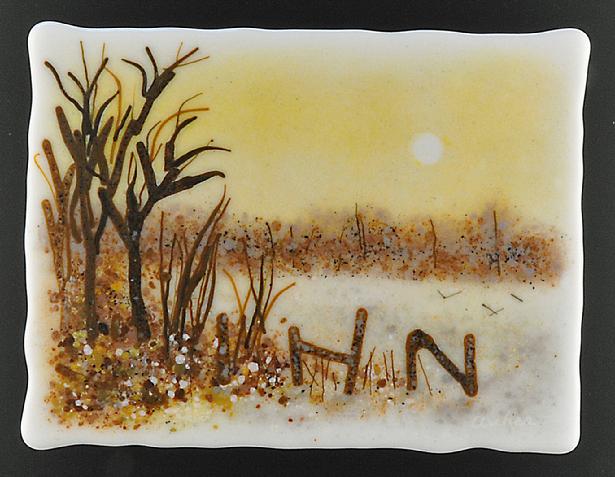 Winter Sun 15w x 12 h
Sunset near Manzanita 22.5" w x 13.5" tall
Nehalem Bay Sunset 22.5" w x 13.5" tall

Purple Manzanita Sunset 22.5" w x 13.5" tall